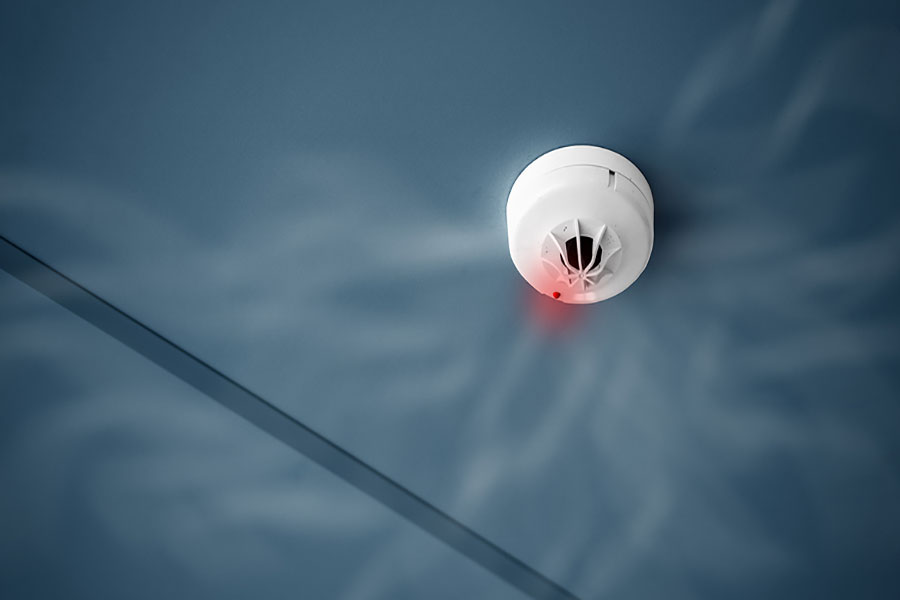 Our Commercial
Fire Protection
Fire is a significant risk to any business. Ensuring that the correct safety measures and fire protection systems are in place is required by law. Understanding your level of risk and knowing what safety measures the building needs is crucial and can prevent loss of life or property and damage to the business.
ISS will help you to understand your risk level and design, install and maintain a fire alarm system specific to your site's needs.
Whether smaller premises with simple layouts or more complicated, multi zone sites such as industrial units, schools or multiple occupancy residences we are experienced in designing solutions that provide the right level of fire protection. From conventional warning alarms to more sophisticated, fully addressable systems (giving more precise information) we deliver the system you need.
Our professional and fully qualified engineers will install and maintain fire detection systems that reliably detect fires at their earliest stages, allowing more time for evacuation and fire control.
All our fire systems conform to current British and European standards and can incorporate a range of features including extinguishing systems, emergency lighting and wireless systems.
24 hour monitoring of fire alarm systems can save lives. Our Alarm Receiving Centre ensures a fast alert to emergency services and a fire brigade response, as soon as signs of fire are detected.
Reduce the risks of fire and its devastating effects on your business with an effective, reliable alarm system designed to suit your building's needs.