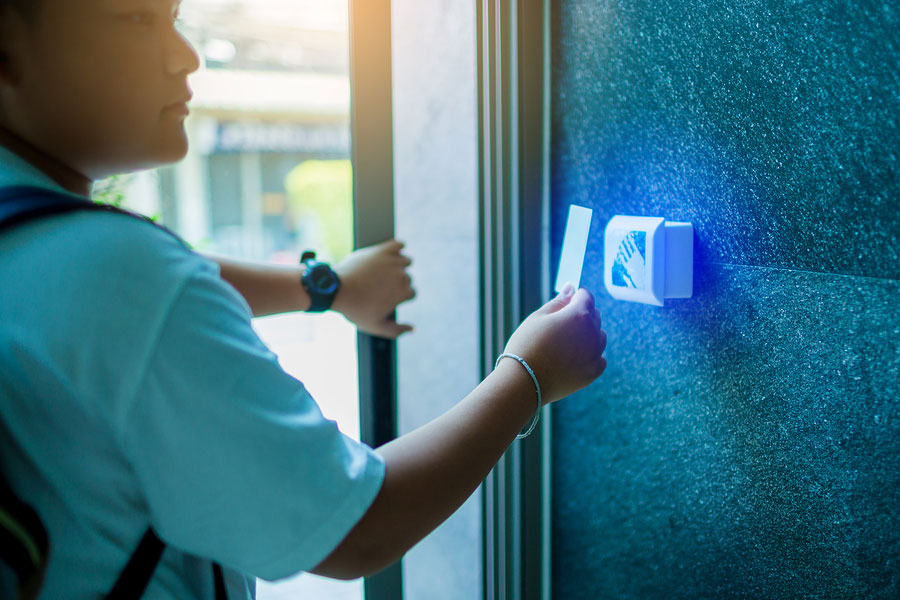 Our Commercial
Access Control
Controlling who can enter your building, which areas may be entered and at what times, is fundamental to providing the level of security your site needs. Unless access control is in place, your employees, assets and intellectual property are all at risk.
We provide complete and effective access control and security management systems designed for your needs. Whether you are a small business or multi-site corporation, we can provide solutions for businesses in the commercial, industrial, retail and public sectors.
From single door access to comprehensive, adjustable multi door systems, we design and deliver access control systems to accommodate all your security requirements and concerns.
Our solutions can be as flexible as your needs dictate, from enabling access by all staff to the whole site to regulating the levels of security needed by different employees in specific areas.
Controlling entry can be offered through a variety of methods ranging from simple codes and fobs to proximity cards, swipe cards, smart cards and Biometric fingerprint technology.
By integrating access control with existing HR systems, your business can achieve improved monitoring and data management, as well as more streamlined timesheet procedures.
Whether upgrading existing equipment, migrating from older technologies or installing new systems, we advise, design and install systems that will stand alone or can be fully integrated with your other security measures to provide centralised site management.
Increase the security for your business and reduce the risk to your people, property and premises with effective access control to your buildings and the site.